Introduction 
UNI Business Centre B.V. "(UNI)" is established in the year 1991 as a specialized reseller offering a complete spectrum of ICT hardware and software products to its customers. The spectrum varies from simple client computers till management of complex ICT infrastructure environments. The success factor of UNI is to act as a customer's advocate and mediate between vendors, suppliers and sub-contractors. This unique approach is required to achieve and secure customers goals and mission statements and to deliver the best customers experience.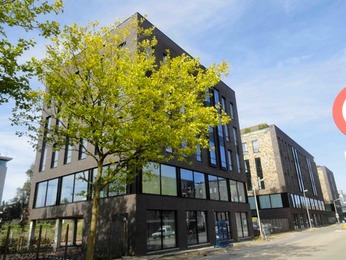 With more than 20 years experience, UNI is partnering with leading IT manufacturers, software developers and selected certified partner organizations within today's ICT industry. These high selection criteria of partner companies are required to deliver the highest level of service and products. IT is becoming more and more important and business critical to support primary and secondary processes within today's organizations. The selection of durable long life cycle products and services are essential to guarantee the continuity of today's organization IT infrastructures. Without certified and specialized IT engineers and unique services, the installed base of the hardware and software is useless. UNI therefore offers specialized tailor made IT services, Service Level Agreements, management services, worldwide coverage services and many more in order to develop the best IT service offering per unique customer.
Today's companies are establishing increased focus on developing their products and try to deviate from their opponents by low priced products. A dedicated focus on competition and market position is good, but it must also guarantee the level of the overall customer's satisfaction. UNI believes that the customer relationship is one of the most important success factors in successfully enrolled projects. To guarantee this unique customer approach, UNI established a dedicated account team and a Single Point of Contact "SPoC" towards its customers. Customers from various departments and hierarchical levels can contact their SPoC and donate their questions at any time. The customers assigned SPoC will route and follow up the questions within the organization or externally to its suppliers and manufacturers.